History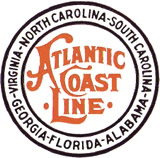 Dunnellon was platted as a railroad town in 1890 when trains provided a major source of transportation. In 1908 the Atlantic Coast Line railroad built the depot on South Williams Street. In its early days, the Atlantic Coast Line carried produce, timber from virgin long leaf pine forests, passengers and phosphate. For some passengers and cargo, the journey continued on steamers plying the St. Johns River.
Youngsters crowded the station, waiting for a glimpse of caged animals roaring by on the Ringling Brothers and Barnum & Bailey circus train. During World War II, the trains carried troops and military equipment.
The Depot's Restoration
In 1991, the Greater Dunnellon Historical Society board of directors and membership approved a decision to purchase the depot from CSX Transportation Inc. The closing took place in 1992.
In 2002 the historical society obtained a grant to restore the facility. The depot has been restored to its original splendor and has been updated to current standards.
Since the renovation, historic murals painted by past president Tom Ferrie have found a home in the depot. The colorful murals, which once hung in a local thrift shop, are a record of Dunnellon's history.
Top of Page ↑
Join Us Today
Fill out a membership application today. We have plans for individuals, families and organizations. Dues are very affordable!